Lek or as she is better known Thai With Booty, for those who are not already familiar is a 35 year old Thai Adult Star that has raised expectations on the juicy Thai Booty for her thousands of followers on Twitter & OnlyFans.
After following her progress for several months now, I'm convinced Lek is the real deal with an absolutely gorgeous booty and more importantly and incredibly sexy girl who really knows how to use her booty to win her thousands of followers!
Lek – Thai With Booty – How would you describe yourself?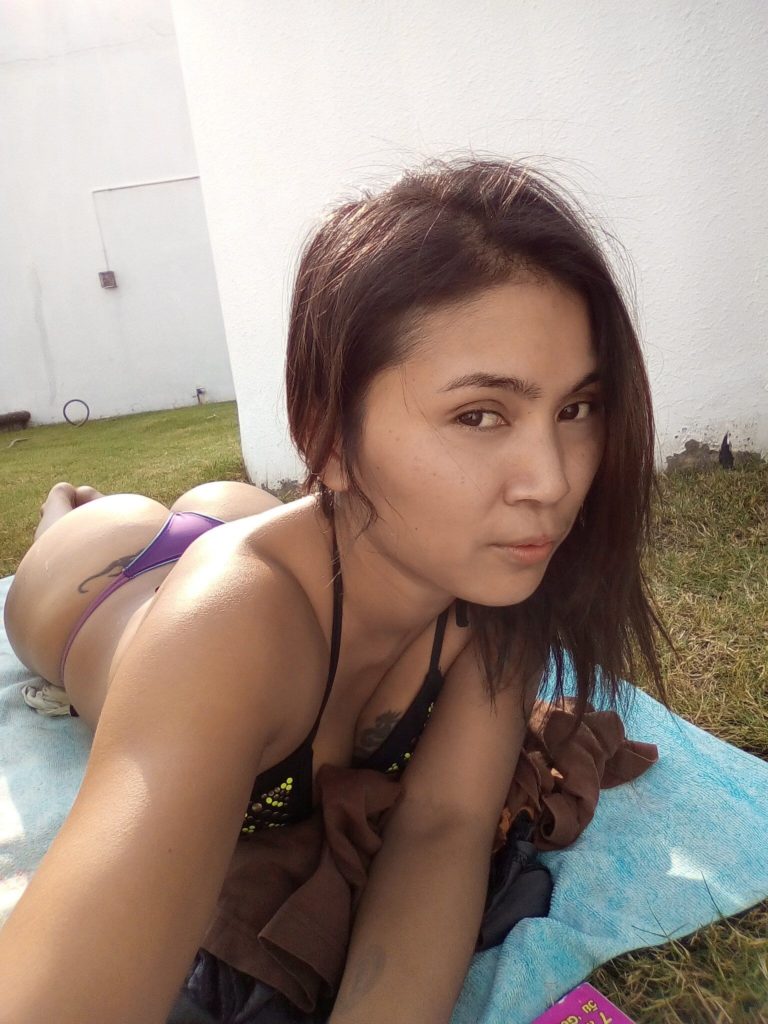 I'm Lek, born and raised in Thailand. I am an average Thai office girl, but with bigger than average boobs, and much bigger than average booty.
Love to talk to each and every one of you. Post daily. Come and see for yourself
Our Interview with the Amazing, Sexy, Intelligent – Lek – Thai With Booty!
How old are you and where are you from?
I'm actually 35 now and I have lived in many different parts of Thailand but I was born and raised in Buriram.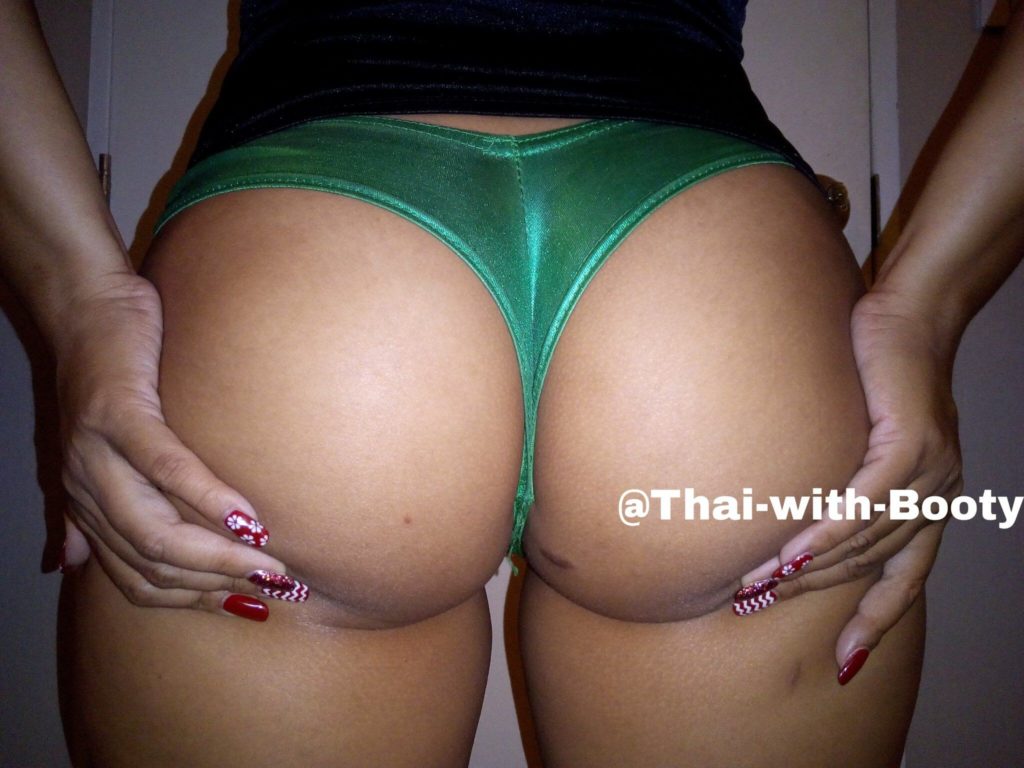 Can you tell us about your journey into the adult industry?
I moved from Buriram to Pattaya when I was 20 years old. I wasn't in a very good job and I had a friend from high school who worked in a Gogo bar there and would always talk about the money she was making.
Once when she was visiting family she convinced me to come there and give it a try. I worked in a bar on Soi 6 in Pattaya for 2 years. Otherwise in terms of the adult industry I have only done amateur things, I have a sex tape and done photos but they are all done by me or my guy at the time.
What was your first sexual experience?
I got started a little later than some of my friends, I was 19 when I first had sex with my boyfriend. It was straight forward, two virgins not really knowing what to do but having some simple sex positions and done.
I hadn't ever told him but I did used to give my boyfriend before him blowjobs so that would have been when I was about 17.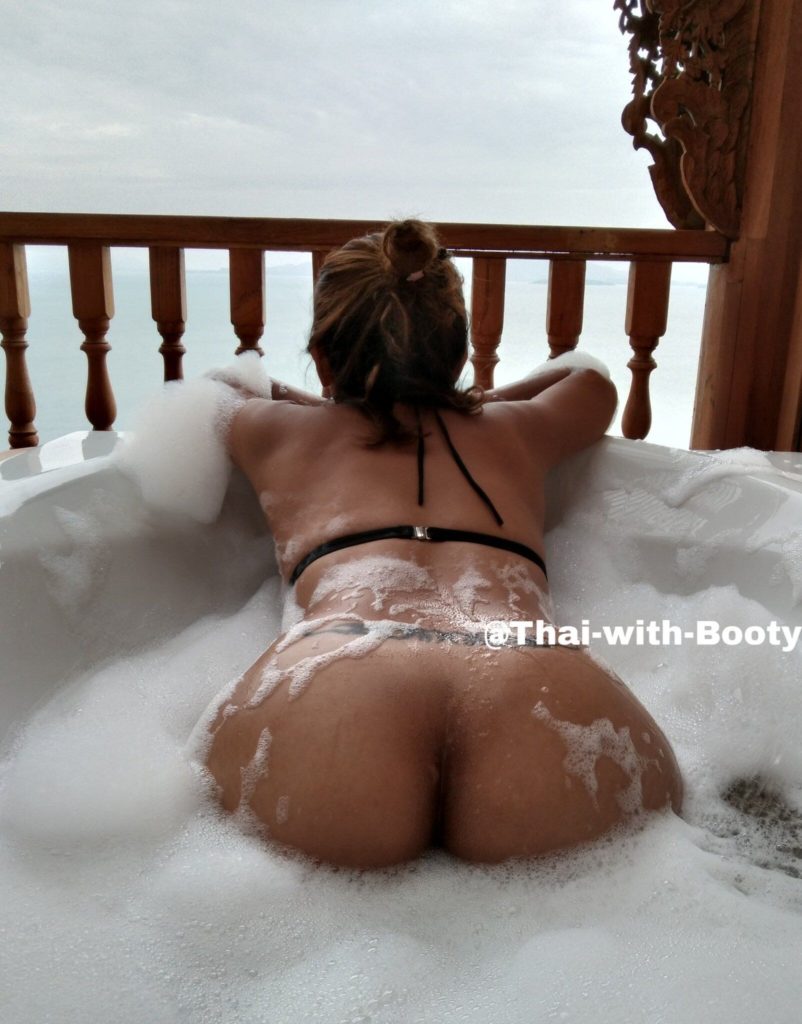 Do you remember the first time you saw porn? Can you tell us what that was like?
I was at a friends party and a guy put on a VHS tape of porn, but it was a black and white TV and people were mostly laughing. I did watch more porn a couple of years later with a friend and found it fascinating. The guys were very big and I kinda liked it lol.
As a teen, I would also go on sites like Chatroulette and see man after man with their cock out.
If you were paid the same, would you prefer mainstream modeling, performing on cam sites or creating videos?
Currently I do my own independent stuff. I'm not sure I will get into any mainstream porn or modelling. I have an Onlyfans account which is a lot of fun and for now I will probably focus on there.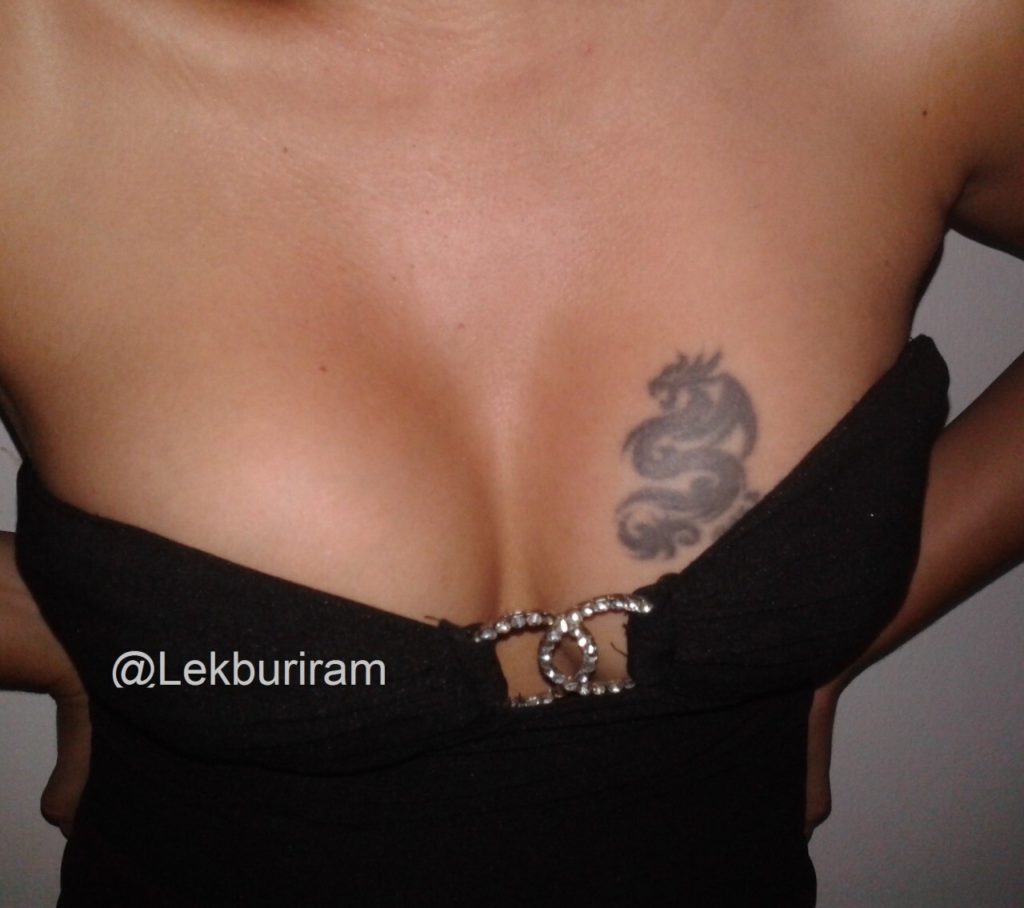 Have you had any surgery? Do you plan on getting any in the future?
I've only ever had my boobs done. I was very flat when I was younger and always wanted bigger boobs. When I had the operation I went for bigger boobs that are more realistic to my body size, so it isn't obvious I have had them done. Though I wish I had gone bigger, I see other girls and I'm jealous. I would say that if it is possible, I will get them bigger but no time soon.
What are the best and worst things about working in the adult industry?
I can talk about when I was a bar girl, but otherwise I wouldn't say I work in the adult industry now.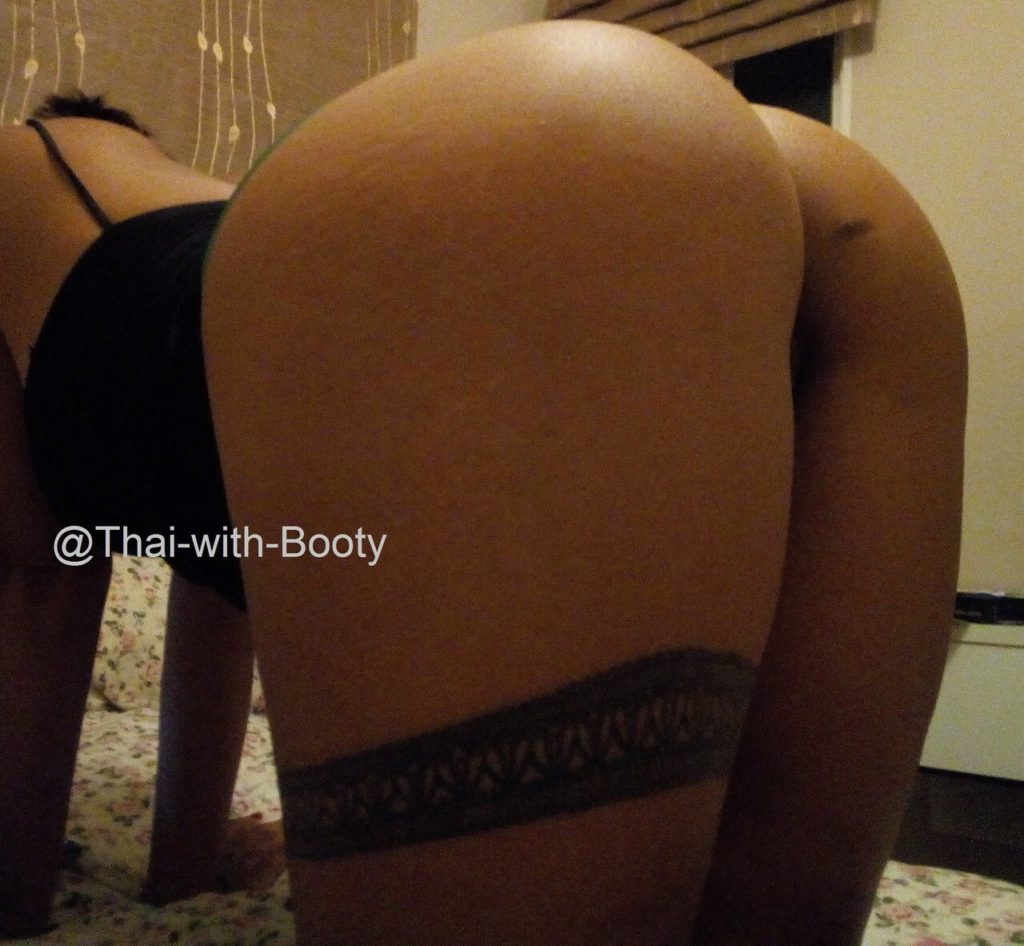 Any fun stories or incidents that have happened while making a video or performing on cam sites?
Once when I was making a sex video with a boyfriend, even though normally he could perform sex good, every time he got a camera out he would get too excited and finish. It was like clockwork. After the second or third time trying and he ending too soon, we lost the momentum a bit.
Do your family and friends know about your work?
No, when I was younger and worked in Pattaya, I think it is known what you are doing but it isn't spoken about. You don't really come back to your hometown and act the way you do when working. No one really talks about it. As for my OnlyFans, I don't have anyone that knows about it in my day to day life.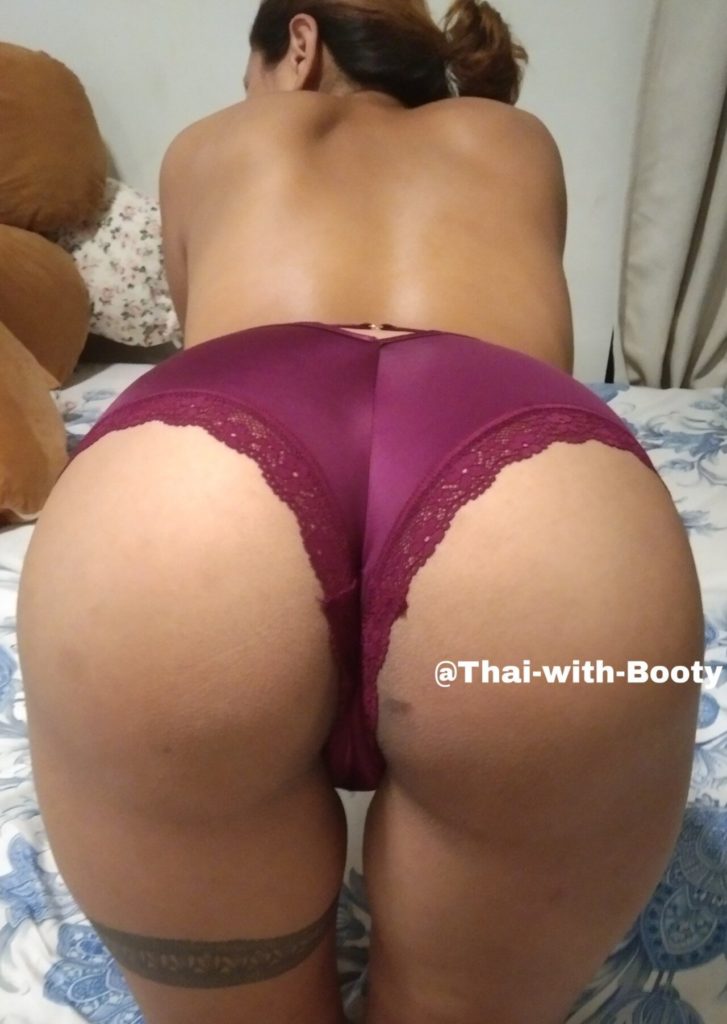 What kind of videos do you make on your OnlyFans?
I have posted 100s of photos and many videos, I like to reward those who chose to subscribe to me there. For me my most important thing is to actually talk to and get to know those who message me. I know a lot of girls who just post there and log off and don't really interact with subscribers which I think is a shame but each to their own.
For me I have a bigger ass than most girls, so I base a lot of my photos and videos on my big booty. Though there isn't a part of me I haven't shown on Onlyfans.
What is the strangest request you have received from a fan?
I have had lots of requests from fans. Since I have been posting on social media for a few years, I've heard most things!
Most common are requests for my feet, didn't realize how popular that was. The strangest I've gotten so far – And sorry to gross anyone out, but is requests for things to do with periods, often they go into more detail but i'll spare you that. Its just not for me!
What kind of content do you enjoy creating the most?
I enjoy coming up with new ideas to show or tease on my OnlyFans. Anyone will get bored of just continuous photos and videos of the same thing, so my main goal is to be creative and constantly come up with new content.
I like to take photos on the beach the most, I like to tan, I like thong bikinis and I love oil. So I think it's a winner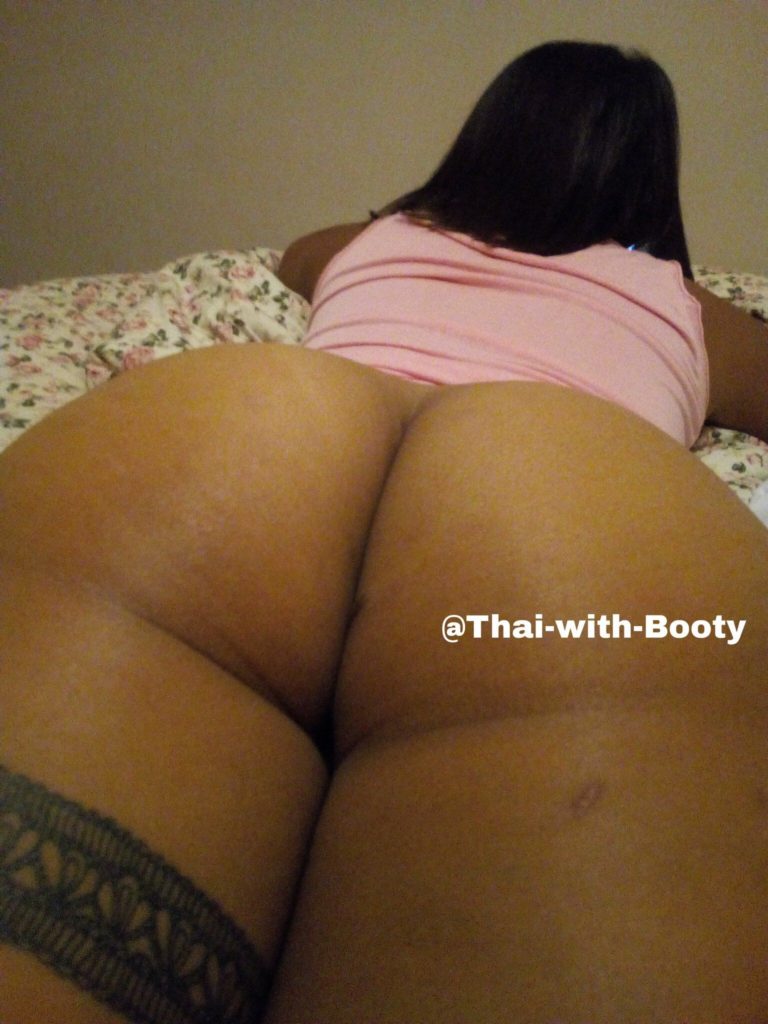 What is your favorite sexual position?
I like variety when having sex, I like to change to different positions throughout. I would say my favorite for being able to finish myself is to be on top, but also give him a great view in my opinion. Though I have also gotten used to doggy and enjoy that a lot. I think having a bigger than average butt in Thailand a lot of guys like to imagine me bent over in front of them, so most of the guys I have sex with make it a reality.
Are you ever recognised by fans in the streets? If so, what is that like?
I wouldn't say I have a very big profile, so its only happened once. I was actually at the beach and a guy walked past a couple of times, this isn't that unusual but he stopped and it was a bit strange, he then came over and asked if I was Lek, and where he knew me from online, he spoke a bit and we took a photo and that was that. Simple like that was ok and he was very polite and friendly.
What is the most popular video you've made so far?
I have three videos, one was a Strip and Shower POV – a lot of people like to see me naked and wet and be teased. The other a Twerk video – A lot of people requested one so I made it, I wore a tight red dress that inevitably rode up and I wasn't wearing anything underneath.
Finally I made a compilation video of me having sex, its very amateur and wasn't made to be seen, but some like the rawness and intimacy of it.
What do you think about prostitution in Thailand?
It can be a very loaded question, but I think I can see the attraction to it. I did it when I was younger. There isn't a lot out there for support if you cannot work, a lot might see it as easy quick money. It depends if you are looking from a up front bar in Pattaya or a more darker side. I think some girls are attracted to the fast lifestyle in places like Pattaya, Nana or Patong, but that is only a tiny amount of the prostitution so it's hard to say.
What do you see as the future for Lek – Thai With Booty? What should we be looking forward to next?
I will continue to post and improve my OnlyFans, if I do more who knows, never thought I would be posting the sort of things I am now when I first started.
Thanks again for agreeing to do this interview. Where can our readers find out more about you?