What's Up & Imagine Club in Walking Street Pattaya is one of the most underrated, expensive & amazing experiences in Pattaya.
In a city filled with tiny girls doing the Bangkok shuffle, What's Up & Imagine Club has really chosen to differentiate themselves. The bar is filled with young, big-breasted beauties that could easily be walking on any Victoria's Secret runway. The shows themselves are elaborate and well-choreographed enough to make you believe you have chosen to spend some serious money on a night out in Vegas.
Website: https://www.sapphirepattaya.com/ 
Address:  Soi 15, Walking Street
Prices at What's Up & Imagine Club in Pattaya
Bar Fine: 1500 baht (1000 baht after midnight)
Lady Drink: 250 baht
Beer: 200 baht
Tequila: 220 baht
Short time: 2-3k baht
Long time: 4-5k baht
Ratings
Girls: 5/5
Dancing: 5/5
Debauchery: 4/5
Price: 1/5
Service: 5/5
Total Rating: 4/5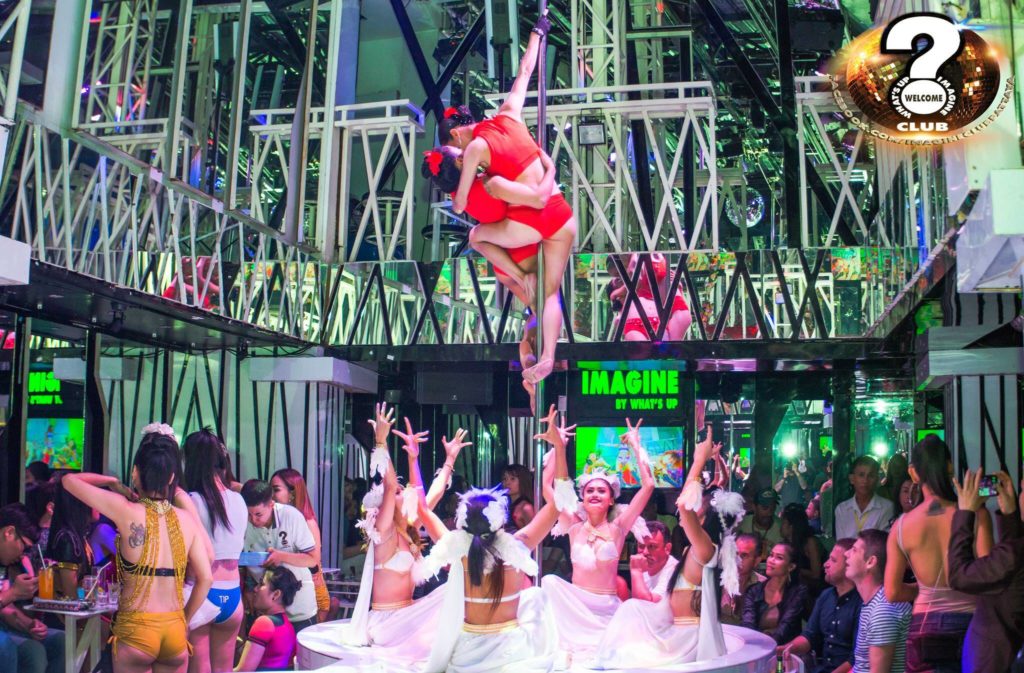 The Girls at What's Up & Imagine Club in Pattaya
With more than 50 girls working on an average night, the girls come on stage in groups of 10-15 to dance, with scheduled choreographed performances peppered throughout the night.
The choreographed dances are unlike any other bar that I have been to in Thailand and the production value, the costumes, the beautiful performances, certainly make this a bar I would strongly recommend one visit in their time in Pattaya.
The girls are dressed in many different sexy outfits – some are in sexy lingerie, while others are in gowns, etc. Most of the girls in this bar have large silicon tits and could easily be mistaken for a Victoria's Secret Runway Model.
From the time I have spent here, I've found most of the girls to be very friendly and playful, though the expensive lady drinks can add up very quickly!
The Staff
The waitresses and staff are all exceedingly friendly, accommodating and welcoming. They have never really hassled me for drinks or tips.
Oh, added bonus – the staff can go get you some popcorn or french fries to soak up the booze while you enjoy the shows.
The Ambiance
The bar itself is beautiful with rich red and black tapestry, intricate flowers, and origami used throughout the decor with black wood carvings. Spending time in this bar definitely feels closer to being in a fancy nightclub than a Gogo Bar in Walking street.
There is a large single stage with tall ceilings and stripper poles that go all the way to the second floor. Black plus leather sofas surround the stage in all directions with a few additional bar stools and tables near the bar.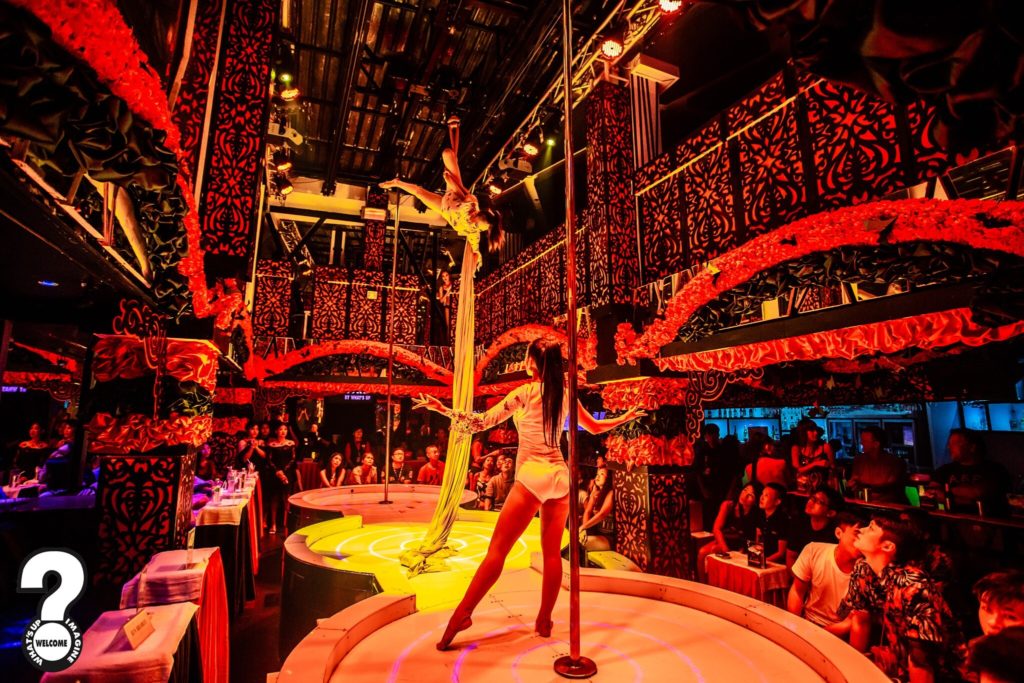 Final Thoughts on What's Up & Imagine Club in Pattaya
What's Up & Imagine Club in Pattaya is definitely an experience I would recommend everyone try on their visit to Pattaya. The beautiful bar, great service, phenomenal show are all much higher than the average standard in Bangkok & Pattaya.
Of course, the expensive drink prices prevent this from becoming a regular drinking haunt. That being said, I think this is a bar I would visit more so to enjoy the shows than to bar fine or get several drinks at.
Is it for you? I guess there is only one way to find out.