Kokoro Massage is a Japanese style Nuru Massage shop in Bangkok that opened in July 2020. One of the managers for Kokoro previously worked at Doki Doki Bangkok and reached out to let me know about the new shop opening.
Kokoro differentiates itself from other similar shops with its sexy outfits, themed rooms, AV massage offerings, sexy costumes, etc.
Their website shows fairly accurate photos of the girls (without their faces). Message their Line ID (Kokoro23) to know which girls are working today or make a booking for you.
They are located in the heart of the Japanese District on Soi 23, a bit further away than most of the massage shops.
Address: 116/2 Soi Sukhumvit 23 Watthana, Bangkok 10110 Thailand
Price: 3900 baht (90 minutes)
Line: Kokoro23
Rating
Girls: 5/5
Rooms: 5/5
Service: 5/5
Price: 4/5
Would I Repeat: 5/5
Total Rating: 4/5
Key Differences at Kokoro Bangkok
Since most of you have already read my reviews of Doki Doki Massage, I thought I would talk about some of the interesting innovation at Kokoro Massage.
The Girl's Uniforms: On both my visits, the girls were dressed in sexy uniforms – Blue jackets, A short skirt and some sexy lingerie.
The Rooms: The shop has several themed rooms – Japanese Room, Thailand Room, Jungle Room, Classroom, etc. All of the rooms have been done up extremely tastefully.
The Service: While most of the service at Kokoro follows the standard Nuru Massage script, they have introduced an extra focus on Rimming with the help of a plastic chair that you can sit on. I will talk about that in more detail later in the review.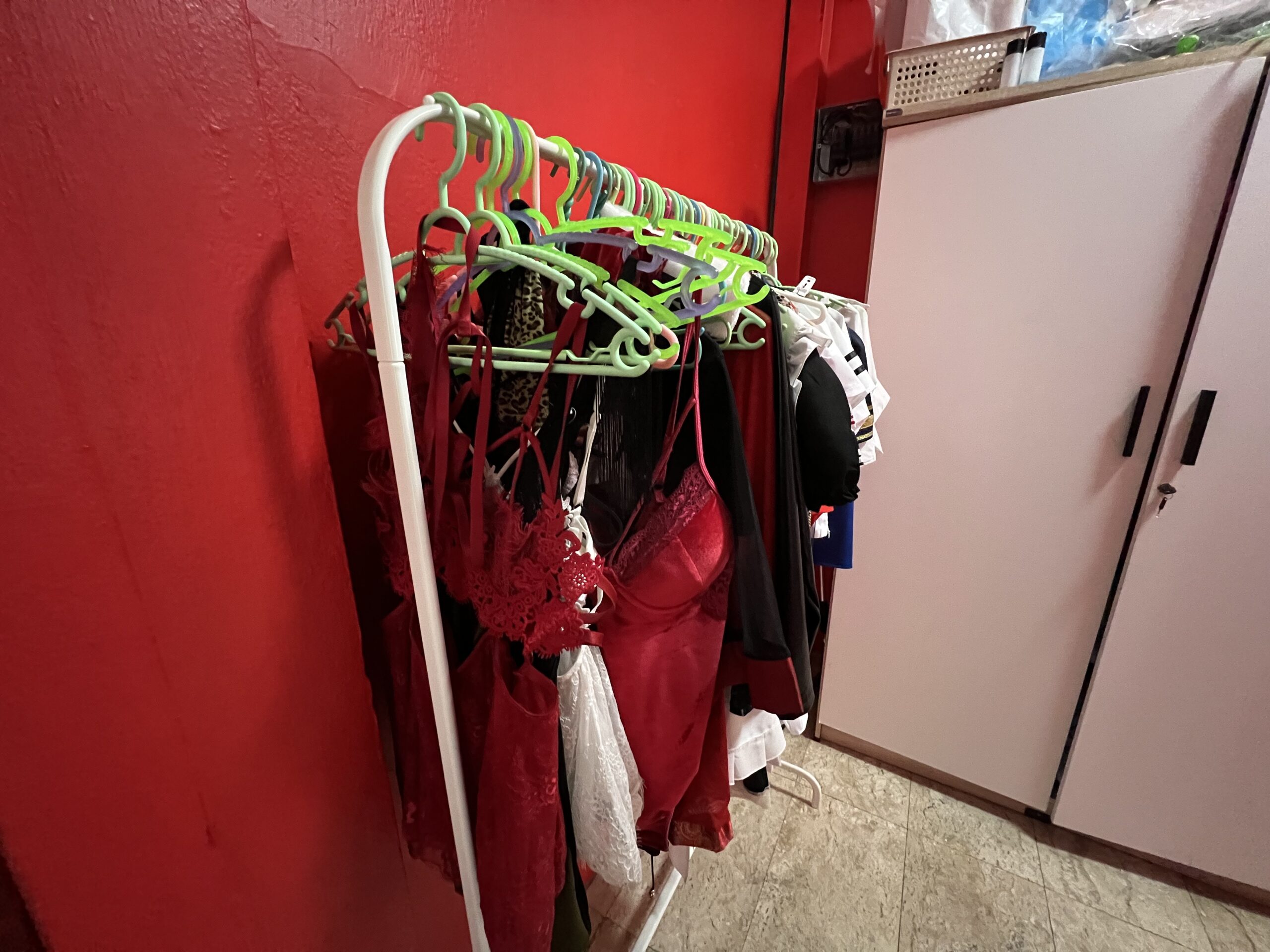 The Girls at Kokoro Bangkok
As you enter the shop, the staff will sit you down in a lovely reception that resembles a high end spa and could easily fool you into thinking that you have walked into the wrong shop. You will be shown the girl's photos on an iPad (this time with the faces visible). If you prefer, you can even ask her to call a line-up of the available girls. All of the girls that I saw in the line up were attractive and young; significantly better than your average massage in Bangkok.
The first time I visited the shop to write this review and decided to book Nicole and Julia for a 90 minute session. A few days later I returned to the shop because I enjoyed my experience and had another session with Nene.
Nicole is simply gorgeous and has large fake tits while Julia younger, kinkier and has medium natural tits.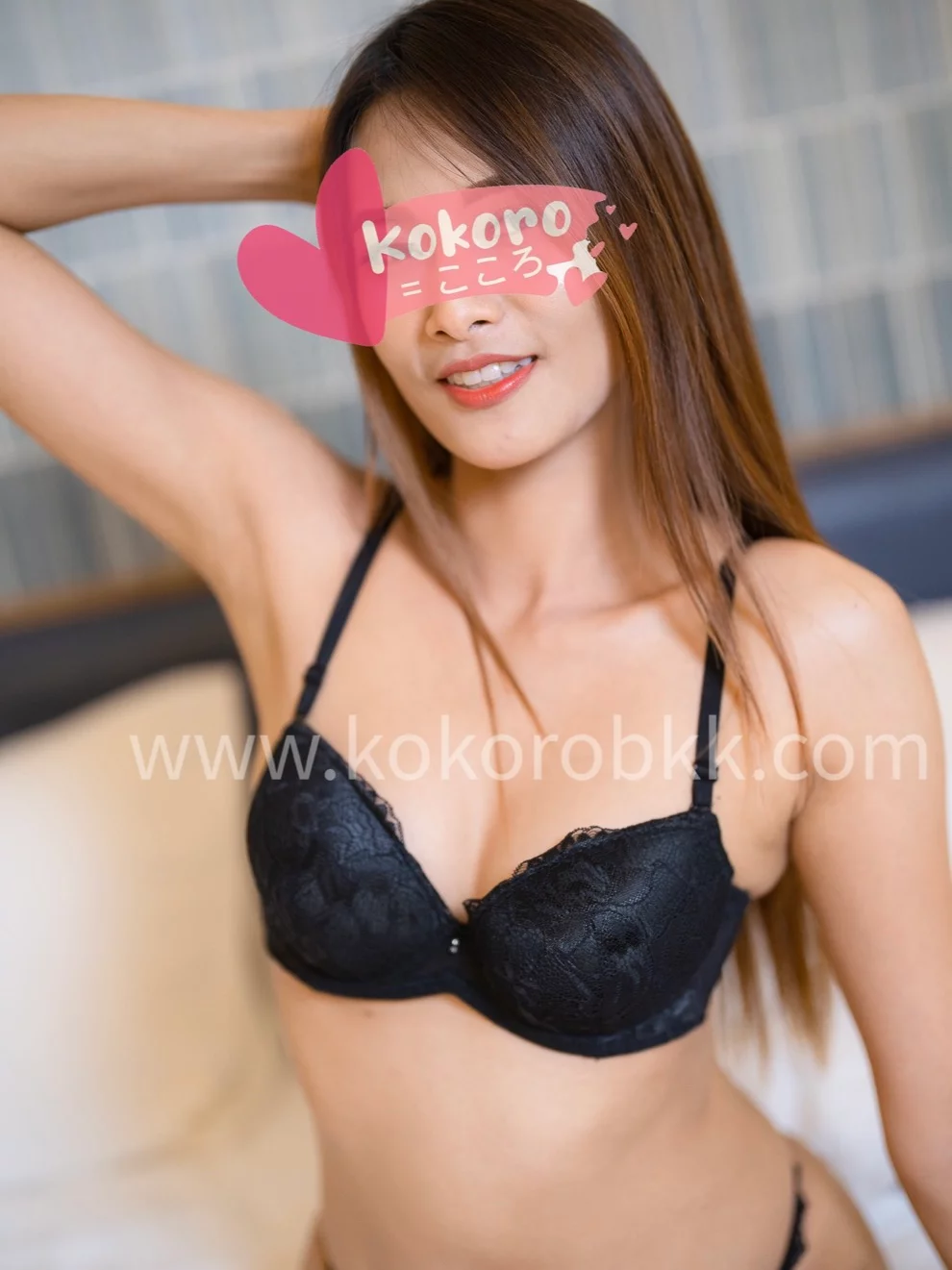 The Ambiance
The shop is beautifully designed, spacious and you can see that they have really invested into the interiors.
Each of the themed rooms and the large selection of costumes makes it the ideal place to service any specific kinks or interests you may have.
I was recommended the Red Room, which is a VIP room. It has a large bed, a sex chair (tantra chair), a lovely jacuzzi and of-course a Nuru Mat. There was also a large selection of dungeon gear, but I'm not sure if thats only for decor or for play as well.
The Nuru Massage Experience
Once you've made your choice, both the girls guided me up the stairs and to the costume rack to pick up some costumes for them to change into. Nicole picked a french maids costume, while Julia picked some sexy lingerie.
Once in the room, the girls stripped down from their blue jackets and helped me get undressed. They setup some music as well to help with the ambience. Both the girls stripped down quickly and revealed absolutely gorgeous spinner bodies.
I remember distinctly watching these two beautiful girls with long black hair and tiny waists setting up the Nuru Massage for me and thinking about how lucky a man I was 🙂
The girls guided me over to the Nuru area and very sensually started washing me with a combination of their bodies and loofahs. This was a much sexier experience than most other massage shops where they give you a quick rinse down.
Once finished, they had me sit down on a plastic stool and gave me a rub down with their wet, naked bodies. While Julia alternated hot and cold water in her mouth and started giving me a blowjob, Nicole laid down under the stool and started with an incredible rimming experience.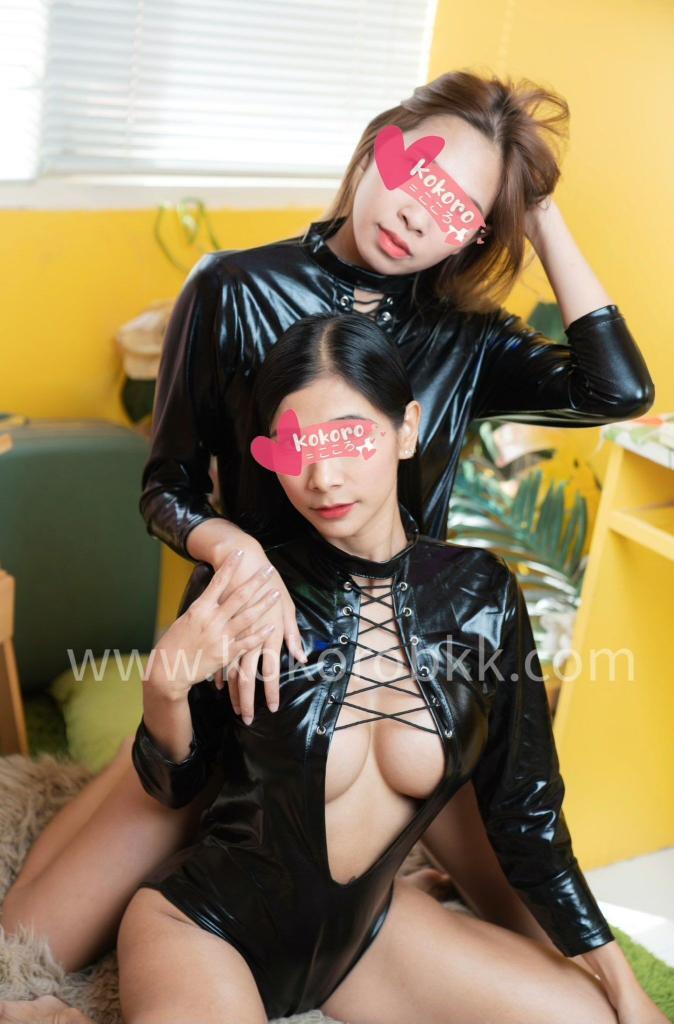 The combination of Nicole's tongue playing with my asshole, and sensation of Julia blowing me with hot water in her mouth was almost a sensory overload and I was genuinely afraid I would blow my load early.
Anyway, I maintained my composure and did not shoot my shot. After this, we moved onto the Jacuzzi, where Nicole got in with me and continued with the blowjob, while Julia got behind me and gave me a great massage.
After this, we moved onto the Nuru Mats and we started with one of my favourite things in the world – A perfectly synchronised double Nuru Massage.
Both the girls started sliding around in perfect synchronisation, giving me a cat bath, taking turns continuing to rim me along with what they called a pussy massage and an ass massage. They were also incredibly playful and both of them took turns to tease and play with my cock throughout the massage.
The Sex!
After all of that, I needed to fuck both of them right there and then; so I did. After I flipped, the girls started a beautifully synchronised double blowjob after which I asked Nicole to hop on, while Julia sat on my face and let me lick those delicious juices off her. I took turns fucking both the girls with the other finally finished inside Julia while Nicole sat on my face and licked my cock each time it slid out of Julia.
After finishing and collapsing into each other, we cleaned our selves up and moved onto the bed. Both the girls changed into the outfits they had chosen earlier and joined me on the bed.
They started with a double blowjob again to get me going and soon enough I was fucking Nicole with Julia licking my nipples and sitting on my face. After a bit, I switched to Julia and we got onto the Tantra Chair (Sex Sofa) and were able to try a bunch of different positions.
After this, I got another BJ from both of them and finally finished inside Nicole.
I was spent.
A quick massage later, we had bit of a quick chat and I was on my way for some spicy Ramen down the road.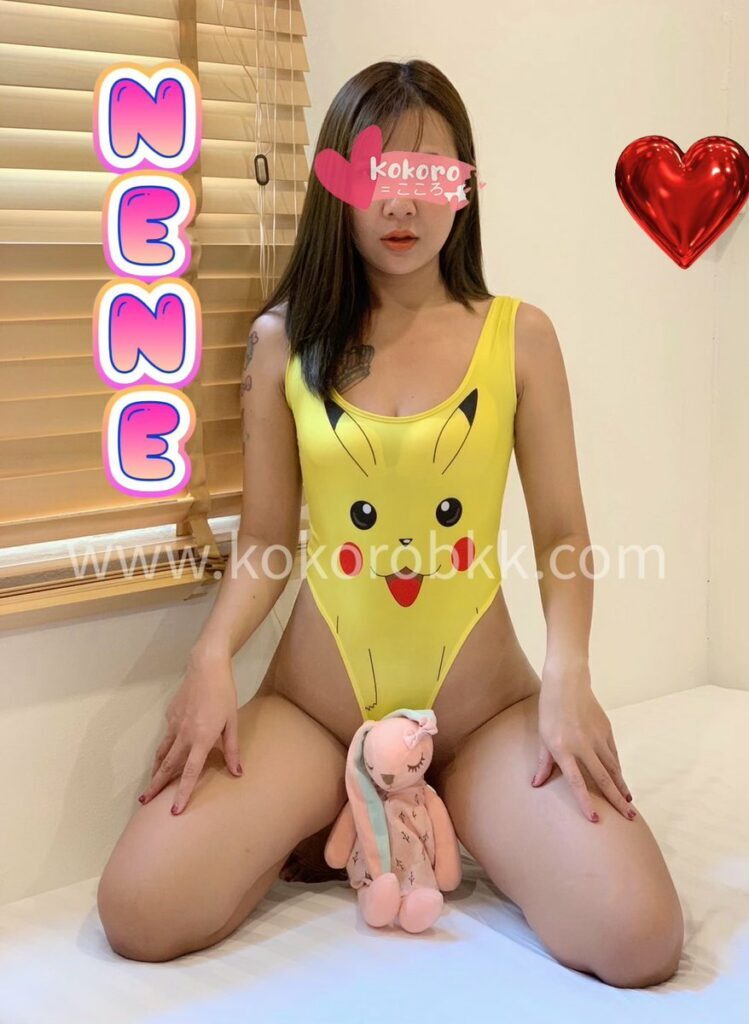 Final Thoughts on Kokoro Massage Bangkok
Both my experiences at Kokoro Massage Bangkok were absolutely incredible. I genuinely enjoyed some of the new changes they have introduced to the traditional Nuru Massage. I loved the costumes and uniforms, the rooms are exciting and the service was impeccable. Kokoro will be one of the first shops I call when I land at Suvarnabhumi.
Is it for you? I guess there is only one way to find out.