Walking in without a plan and a map of Nana Plaza can be an overwhelming experience.
Whether its your first time or tenth time, with the thirty bars spread out across three floors, and hundreds of beautiful young girls trying to lure you into their bars – Its easy to forget where you're going.
The map of Nana Plaza in Bangkok will help you navigate the ladyboys and scams to get to the girls and bars that you want to hit.
First Floor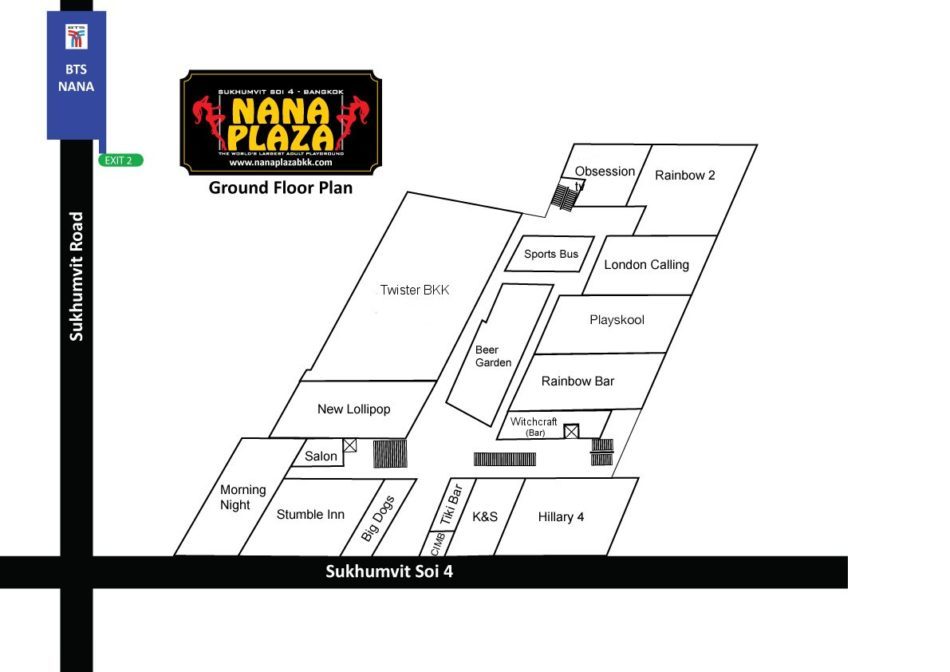 Second Floor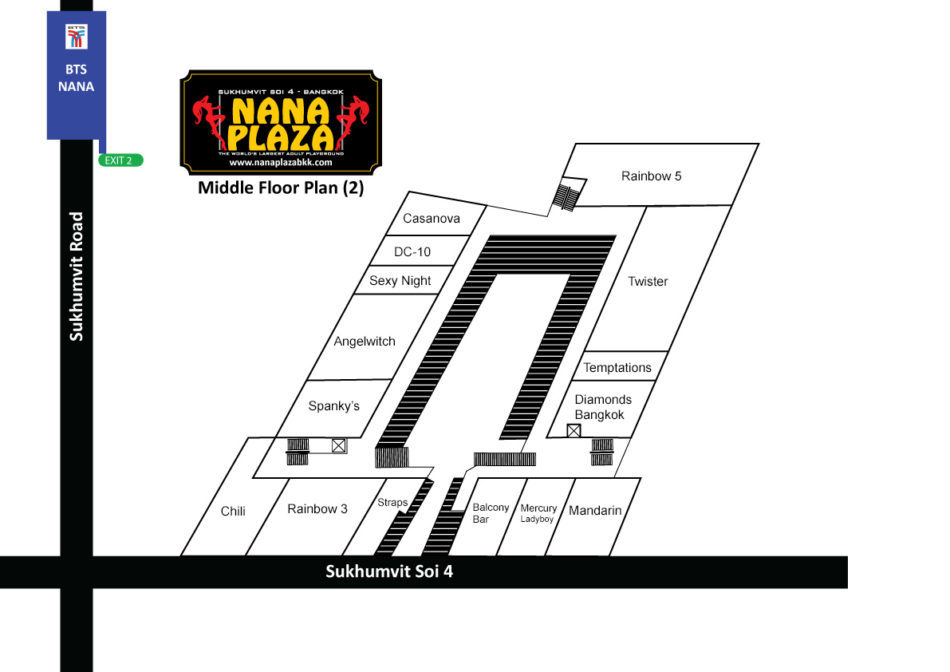 Third Floor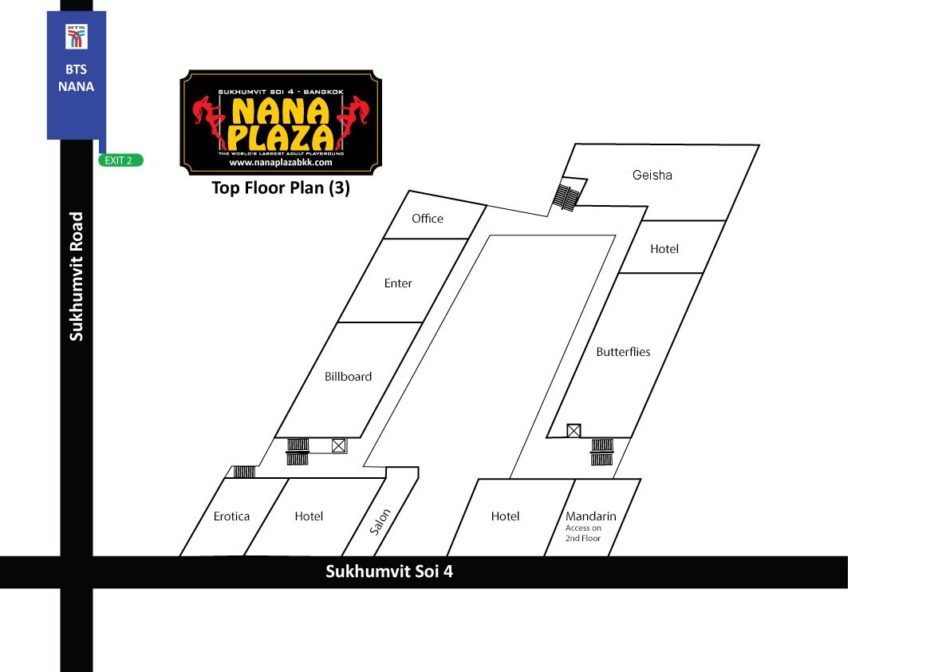 You can find more information about Nana Plaza events on their official website http://nanaplazabkk.com/