The Thailand Nightlife Bingo Game is a great way to explore Thailand. Whether its Bangkok or Pattaya – this game will make sure you cover all your bases and have a complete Thailand experience!
Each time I've come back to Thailand – I've always discovered new experiences that I have not had before. I always felt that making a Bingo game would be a great way to gamify the experience and help people try new things!
So I present to you all – the first version of the Thailand Nightlife Bingo Game. Feel free to print out a copy and hit the town tonight!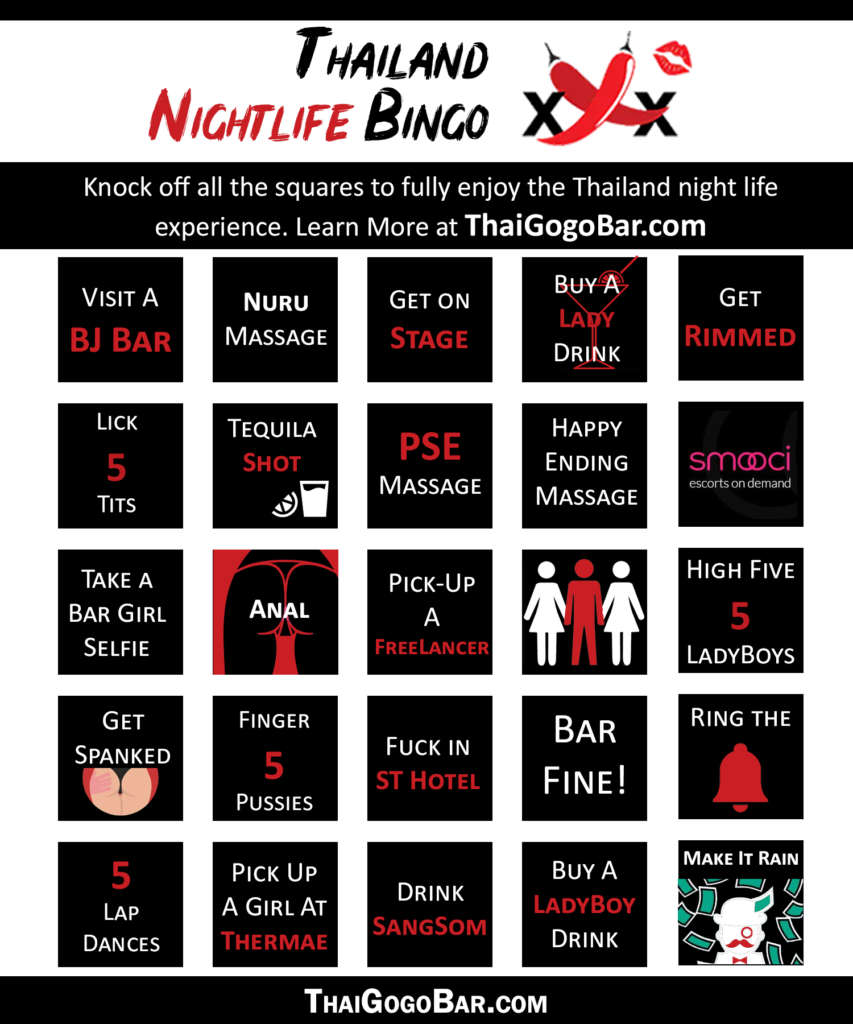 Rules of the Thailand Nightlife Bingo Game
You've got to try to get as many squares as you can.
The person that gets the most complete rows, columns or diagonal lines wins!
When in doubt – Always go for maximum crazy!
If you complete all the squares – Drop a comment here and I'll buy you a beer next time I'm out 🙂