Ola Ola Massage is a Japanese style Erotic Massage & Nuru Massage shop in Bangkok.
They are located on Soi 22, just off of Sukumvit Road a few minutes from Phrom Pong BTS Station. Jin reached out to me on Line and expressed interest in having me visit and review the shop. A few days later, I reached out to their Line account and setup an appointment to visit.
The manager initially recommended Mickey, who I didn't fancy and after explaining my type she recommended Sakura and Minnie. As easy as that, I was booked to meet Minnie in the next day.
Address: 2/19, 22 Sukhumvit Rd, Khlong Toei, Bangkok 10110
Price: 1900 baht (40 minutes), 3500 baht (90 minutes)
Line: @467jafwe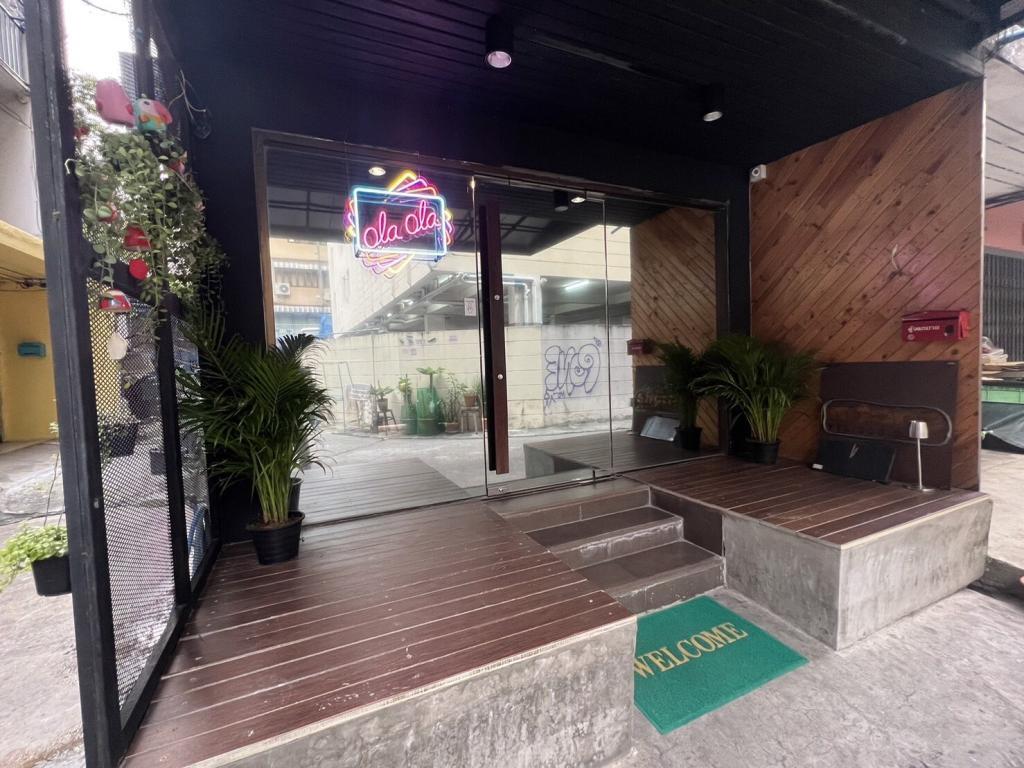 Rating
Girls: 5/5
Rooms: 3/5
Service: 3/5
Price: 3/5
Would I Repeat: 4/5
Total Rating: 4/5
The Girls at Ola Ola Massage Bangkok
The Girls at Ola Ola Massage Bangkok are all young and beautiful. Many spinners, some with nice big tits and pretty much the standard fare you find at most Japanese oriented Nuru Massage Shops such as Kokoro Bangkok or Doki Doki Bangkok.
As you enter the shop, the staff will have you take a seat and you will be shown the girl's photos on an iPad (this time with the faces visible). If you prefer, you can even ask her to call a line-up of the available girls. All of the girls that I saw in the line up were attractive and young; significantly better than your average massage in Bangkok.
I already had a booking with Minnie, so in a few minutes Minnie appeared in a sexy short dress, gave me a big smile and took my hand up the many flights of stairs to our room.
Once we got to the room, Minnie stripped down for me and revealed an absolutely gorgeous spinner body, with A size tits.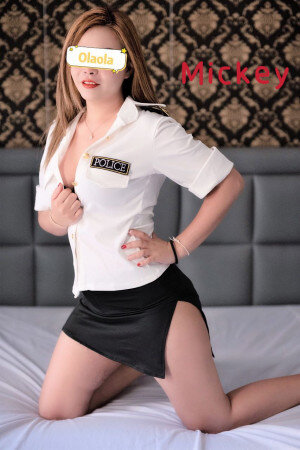 The Ambiance
The shop is the same shop as the one Doki Doki used as a temporary location during renovation. The rooms are large and had a nice big jacuzzi, a large bed and a separate bath area with the Nuru mattress.
The Nuru Massage Experience
Once in the room, Minnie stripped down and a few minutes later she gestured me over into the shower area and gave me a scrub down. A few gentle suggestive flicks and licks helped build up the excitement.
Post the shower, I was face down on the Nuru mattress with this beautiful 22 year old spinner sliding all over me, her perky nipples poking into my back and her tiny well trimmed bush rubbing all over me.
The Nuru was good, but not great. There was no cat bath, she didn't use her tongue much and there was no rimming. I'd say it was more a Body to Body massage than a Nuru Massage.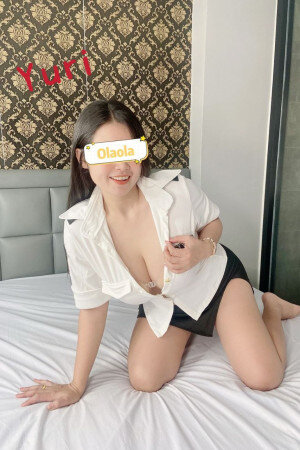 The Sex!
After the Nuru was done, she suggested a Blowjob on the Nuru mattress, but I suggested the bed instead. We rinsed off the Nuru gel, dried off and she had me sit down on the bed.
Minnie had a sexy routine where she did a little seductive dance and teased me for a few minutes, which then led into a Blowjob.
The Blowjob was again good, but not great. After a few minutes, she suggested we move onto sex and I couldn't agree more.
The condom she had with her was very small and I struggled to get inside comfortably. We fucked in several positions but because of the condom it was mostly uncomfortable for me.
At this point, I suggested we finish with a blowjob again. We switched to 69 and Minnie's tiny ass and lovely pussy was in my face, while I finished down her throat.
She followed this up with a really good legit massage.
Final Thoughts on Ola Ola Massage Bangkok
Minnie at Ola Ola Massage Bangkok was great, she had a fantastic attitude body and face. She definitely needs a bit more training on giving a proper Nuru Massage, but I am sure that is something that is easily fixed. I will definitely be keen on trying some of the other girls at Ola Ola Massage soon!
Is it for you? I guess there is only one way to find out.