The Ultimate Guide for First Timers to Sex in Bangkok – Last night I sat in Spanky's AGogo in Nana Plaza and spoke with a first time visitor. On the last day of his trip, he had not bar fined a girl or been to a blowjob bar. I've come to realize, a lot of first time visitors are overwhelmed by Bangkok and unable to enjoy it fully. Bangkok has so much to offer!
This morning, I decided to put together this Ultimate Guide for First Timers to Sex in Bangkok.
Massage Parlours – Sex Experiences in Bangkok
When you think of a massage in Bangkok, you think of a happy ending. But there are many different kinds of massage shops in Bangkok that specialise in different kinds of massages. Some of the options available to you in Bangkok: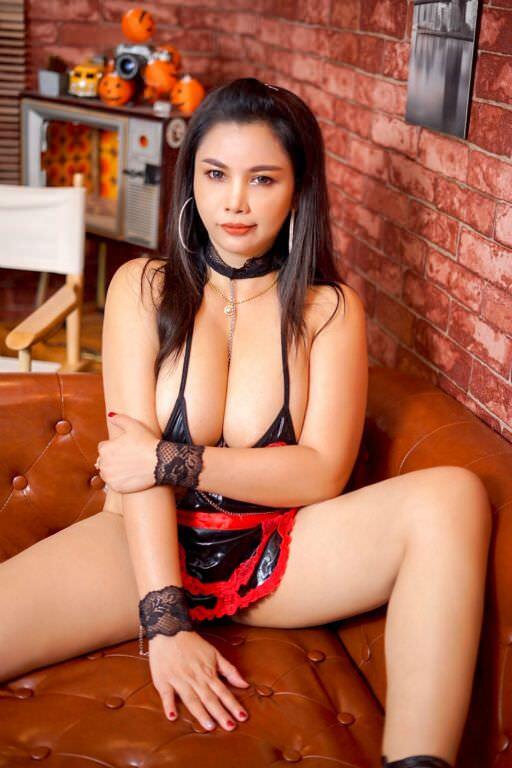 Happy Ending Massage Shops (Oily Massage)
These are available in the hundreds and every street corner has these oil massage shops with sexy girls standing outside shouting for you to come get a massage. You can walk in, choose a girl (either from a line up or from the girls standing there) and pay 200-300 baht for your massage.
Once inside your room / booth / cubicle, you can ask the girl for extras (HJ, BJ, Sex, A+, etc) and directly negotiate with her on a price. She will start with giving you a half-hearted massage, then flip you over and get started!
If you would like to try a much classier experience – May I recommend Daisy Dream Massage in Bangkok.
PSE Massage Shops
These are massage shops that specialise in the "Porn Star Experience". The girls are more experienced and specialised – They offer A+, deep throat, threesomes and other kinky services. You can check their website or message them on line to make an appointment or walk-in and see the line up for the day.
These would include shops like: Cherry Massage, Snow White Massage, Mango Massage, Tulip Massage, Analisa Massage (specialises in Anal-play), etc.
Nuru Massage
Is an interesting Japanese massage experience where the girl lays you down on an air mattress, pours nuru gel all over you and then uses her body to massage you, followed by a cat bath, rimming, a blowjob and sex. Its expensive, but every bit as good as it sounds!
As many of you can tell from the reviews, Nuru is one of my personal favourites and I can recommend: Doki Doki Massage Bangkok and Kokoro Massage Bangkok for a fantastic Nuru Massage experience.
Read this to learn more about Nuru Massage in Bangkok.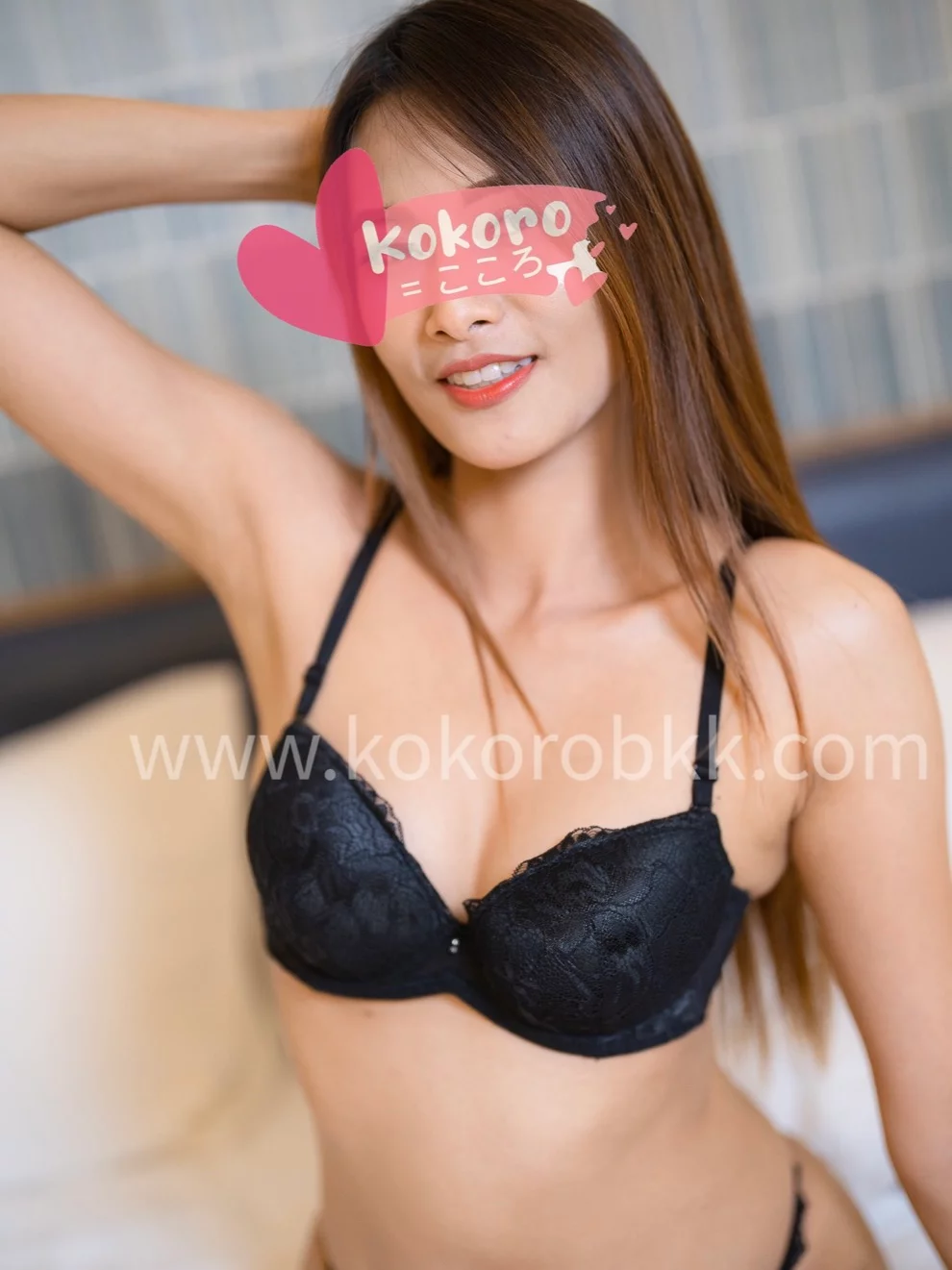 BlowJob Bars – Quick Blow & Go
As simple as it can be, walk into the shop, pick a girl from a line up (or iPad) and go get a nice professional, deep, sloppy blowjob.
Some shops will have a lazy boy chair for you to sit in, others a small sofa with a curtain for privacy while yet others will have a bed. Blowjob Bars in Bangkok that I can recommend are: 7 Heaven Bangkok, Wood Bar Soi 7, and Kasalong Blowjob Bar.
Lots of extras are available as well – some will charge a bit extra to swallow, in others you can get 2 or 3 girls to work together even.
Read this to learn more about Blowjob Bars in Bangkok.
Gogo Bars
Gogo Bars are essentially strip clubs where the girls are available for sex with you for a short time or long time. You can ask a girl to sit with you and talk to you by buying her a lady drink. The idea is to see if you are interested in each other and agree to the terms of your time together (how much? how long? what? where?). Once you decide to take the girl, You will have to pay a bar fine, which is a fee you pay to the bar to take the girl away from her work (500-1000 baht) and then a separate fee with the girl that you can negotiate directly with her (1500-3000 baht).
Some bars will have girls called coyotes, who can drink with you but not go home with you. Ask early to avoid disappointment.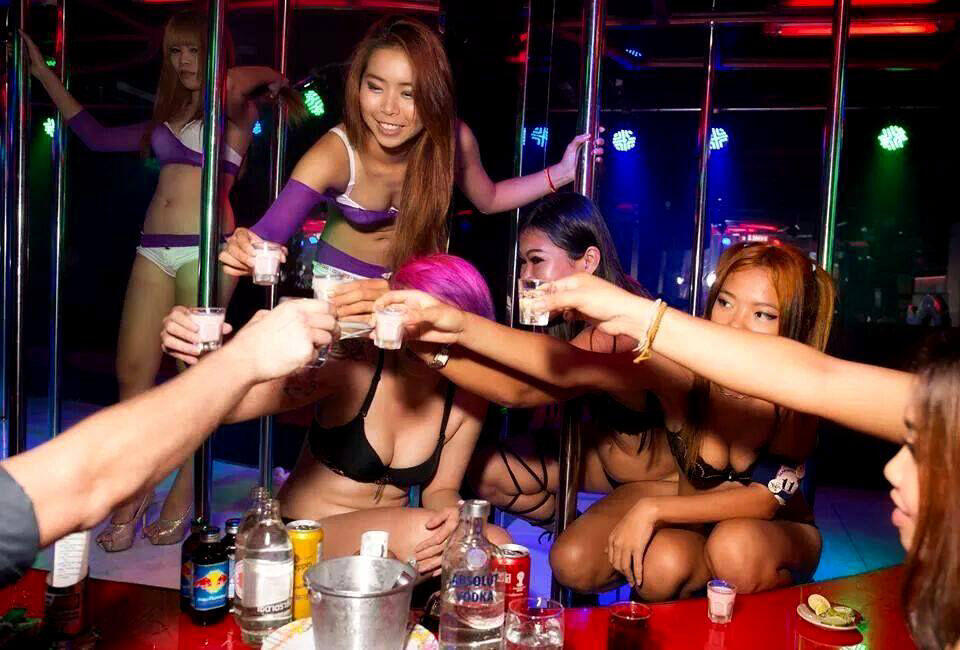 The three main entertainment complexes in Bangkok with Gogo Bars are:
Nana Plaza
Soi Cowboy
Patpong
Read this to learn more about Gogo Bars in Bangkok.
Also, please remember – Consent is key. You are buying the company of these girls, not buying the girls. Treat them nicely, listen to them and communicate what you want – you will have a good time.
Freelancers – GFE Sex In Bangkok!
You will find freelancers almost everywhere! On the streets, in bars, in night clubs, in pubs, in beer gardens, online, etc.
Sex in Bangkok is easily and accessible 24 hours a day! 🙂
These are independent girls (who generally work in the Gogos or Massage Shops in the day) that are looking to meet men for a short time or long time. Since there is no bar involved, there is no bar fine. Generally speaking the girls will ask for somewhere between 1000 baht to 4000 baht depending on what you are looking for and how popular they are.
Thermae in Bangkok
Thermae is a small bar in the basement of the Ruamchitt Hotel that has become an extremely popular pick up spot for freelancers. Its located right next to the Sofitel in Sukhumvit.
Before I go into the details, a quick warning for the newbies: The ladies standing near the stairs and outside Thermae are generally ladyboys, while all the ones inside Thermae are almost certainly genuine girls.

Rich M (ThaiGogoBar.com)
The girls in Thermae are a mix – professional freelancers, massage shop girls, amateur office workers looking to make some extra money, party girls that come in when they need some extra cash etc.
As you walk in, you will be asked to buy a drink at the counter. You will find a large room, with girls standing all around the boundaries of the room – on a good day this can be 100-150 girls.
You can walk around the bar a few times, checking out the girls and making eye contact, exchanging smiles with anyone you are interested in. If they seem to respond back, they are interested and you can go have a quick chat to agree on the terms (again ranging from 1000-4000 baht) and take her to your hotel.
ThaiFriendly
ThaiFriendly is a popular "dating" website that is used by freelancers and customers to find each other. Just like any other dating site, you create a profile, browse for girls you like and send them a message to connect.
You generally want to exchange Line IDs and then chat on a line to figure out the details. Once sorted, the girl will show at your hotel and hopefully deliver what she promises 🙂
Nightclubs & After Party Venues
While Bangkok has had a few weeks of early closures this month, under normal circumstances the Gogo Bars will normally stop the music by 2:30 AM and close by 3:00 AM. After this, a lot of the girls from the Gogos and freelancers will move to the Nightclubs & After Party Venues.
Some of the popular ones include: Hillary 4, Sugar, Penny Black, etc
Most of them will stay open until about 4:00-5:00 AM and are packed filled with freelancers. I recommend getting a table and some drinks (or maybe bottles) and then wait for the freelancers to approach you.
Escorts – Home Delivery Sex in Bangkok
Feeling lazy? Prefer some home delivery? Sure, Bangkok has you covered.
In-addition to the freelancers, there are plenty of Escort agencies available that will send professional girls to your room for as long as you want.
Smooci
I'm going to keep this short and sweet – Uber for Girls. Be warned, a lot of the photos are old, outdated and I recommend buying premium and reading reviews if you're going to consider this as an option. You can also search some of the forums for reviews if you do-not want to buy premium.
Read this to learn more about Smooci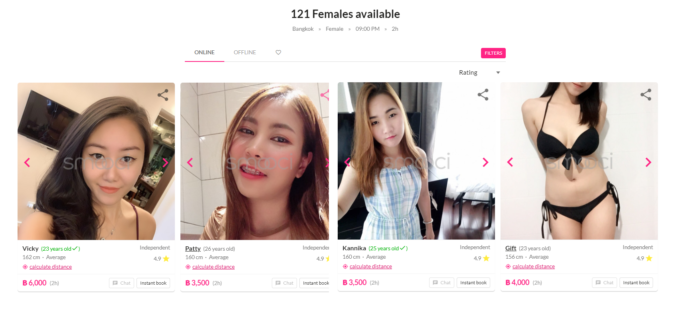 Still To Add:
BDSM
LadyBoys
Thai Girl Bull Shit
Common Scams To Avoid
Did I miss anything? Drop me a note.